Intercom security upgrading
Intercom is used at various scenes such as houses, multi family housings, offices, hospitals, and it is necessary to our life with safety, security, convenience.
AIPHONE Intercom renewal partner
Nihon lock service CO.,LTD is "AIPHONE intercom renewal partner" set up by AIPHONE CO., LTD.
To renew intercom, various information and knowledge about the products and systems is necessary, such as to renew from old device to newest device.
To be a business partnership with AIPHONE, we can share various information about product and engineering managed by the manufacturer so that we can provide a consistent service, such as field investigation to suggestion, construction and after-sales support.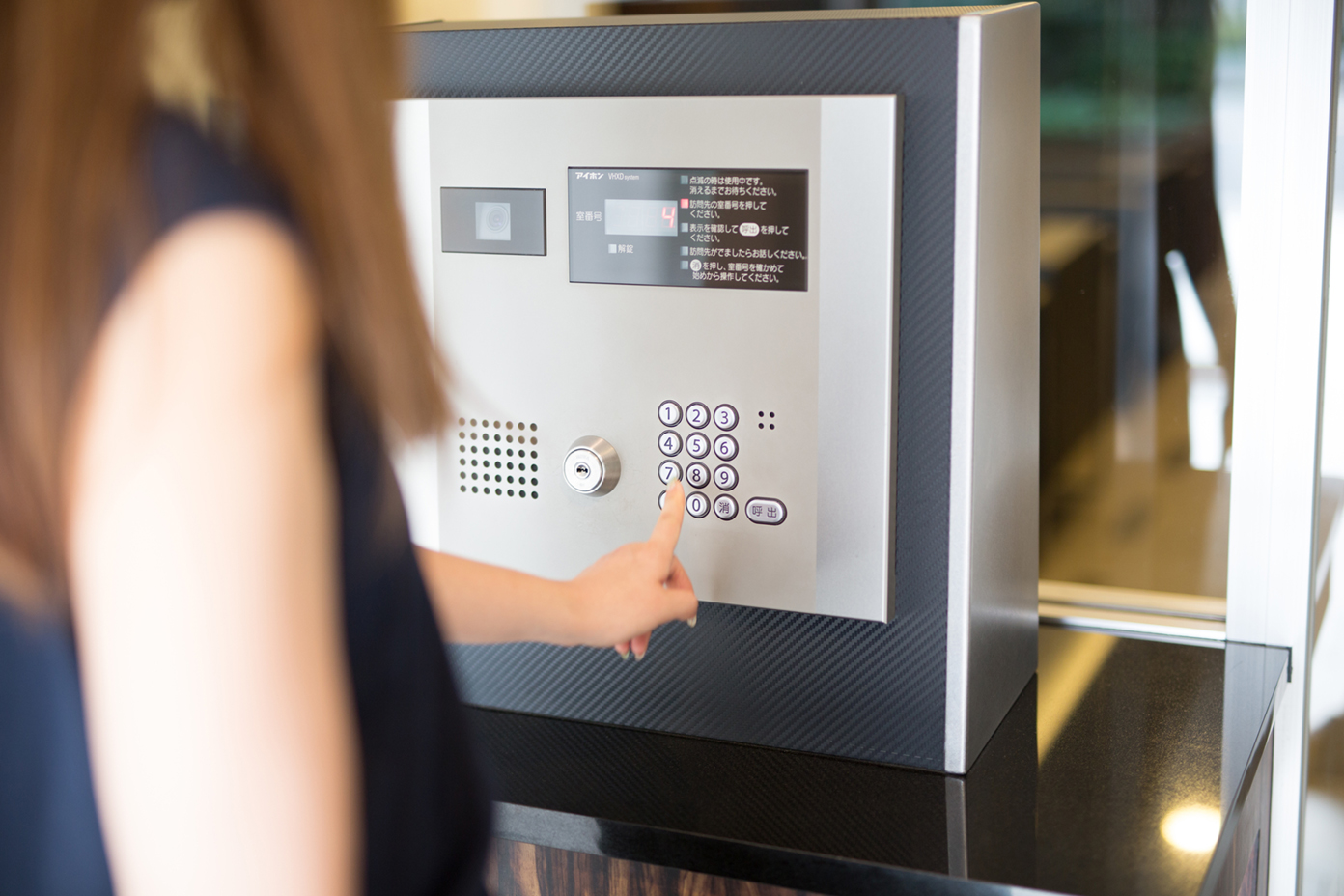 Our solution
We can propose various and high qualified solutions from the aspect of Crime prevention industry.
We are capable of making environments more safe, secured, and convenient.
Main entrance for large scale residential
(base unit for entrance)

Control room , each living space
(cordless extension unit)

Connected with fire protection facility and security

Lock set, and key lock switch

Opening
(door, window, and shutter)

System for security camera

Sensor

Post and delivery box

Exterior

Construction and maintenance of above
Organization, permissions and licenses, and qualified person
Organization
Japan Intercom Industry Association
AIPHONE Techno-engineering (service installation works)
Permissions and licenses
Construction Business License Tokyo metropolitan governor No.57418
Electric construction Tokyo metropolitan governor report No.248841
Qualified person
Fire defense equipment officer enrolled
Security provision engineer enrolled